Newsletters & Company News
Send us your Photos!
November 20th, 2014:
Attention Shutterbugs! Send Us Your Pictures!
Do you enjoy taking pictures of your greenhouse and what you are growing? Whether you are growing flowers, vegetables, tropicals, aquaponics, hydroponics or nuts and fruits, we'd like to see your photos.

Please email your pictures to shelley@ecolad.com and we will feature them on our website. Please include your first name (last name if you like) and the city and province/state where you are located.
We are always looking for really nice images. It will also give you a chance to show others how nice your greenhouse is and what you are growing.
For additional info, please call 1-800-665-2124.
Tomato Seedlings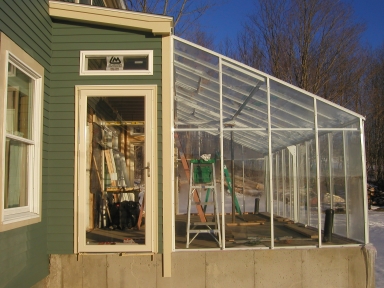 Written By: Shelley Awad


Visit the News page here..